Spring is finally here!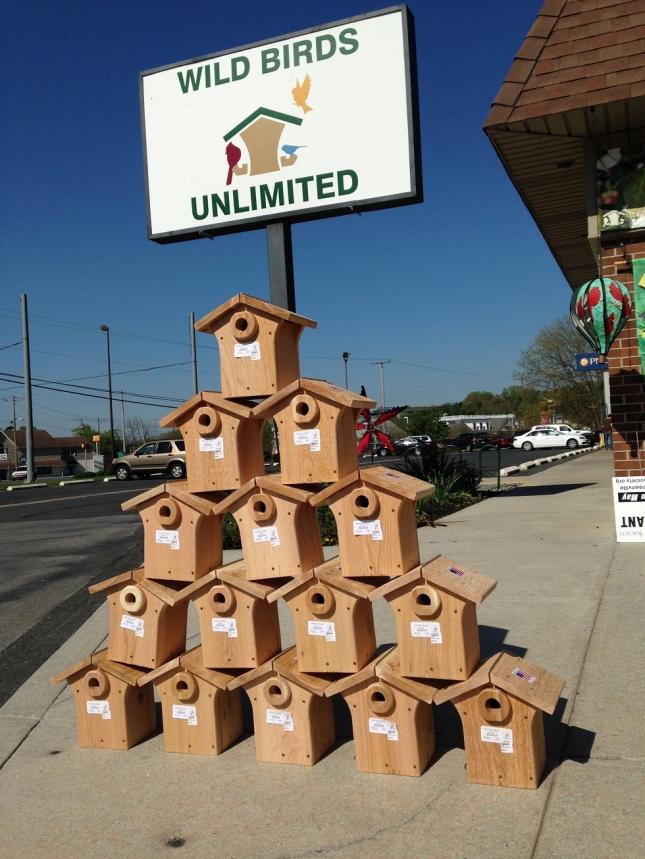 Birds are singing and Spring Peepers are peeping; loudly. Installing a birdhouse is a perfect way to invite birds to nest in your yard. There are 10 different species that will use a nestbox. Bluebirds, Tree Swallows, Wrens, Chickadees, Nuthatches and Screech Owls are just some of the birds. The other factor to attract them is the type of habitat your yard is composed of. If it's open fields then Swallows and Bluebirds will love it. If it's a wooded lot you're more likely to attract Wrens and Woodpeckers. Wild Birds Unlimited in Hockessin carries a wide range of functional birdhouses. Stop by today and pick one out for your birds. Remember to do all your pruning of trees and bushes in early spring. Once the foliage blooms there might be a nest within that you should not disturb.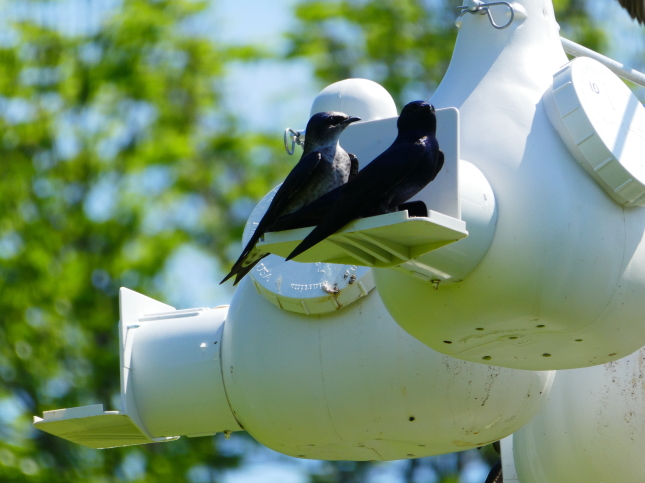 Purple Martins depend on man made housing or gourds. If you have enough space consider becoming a Martin Landlord. Ask Charles if your yard is right for attracting Purple Martins.