Purple Martins are wrapping up their nesting season!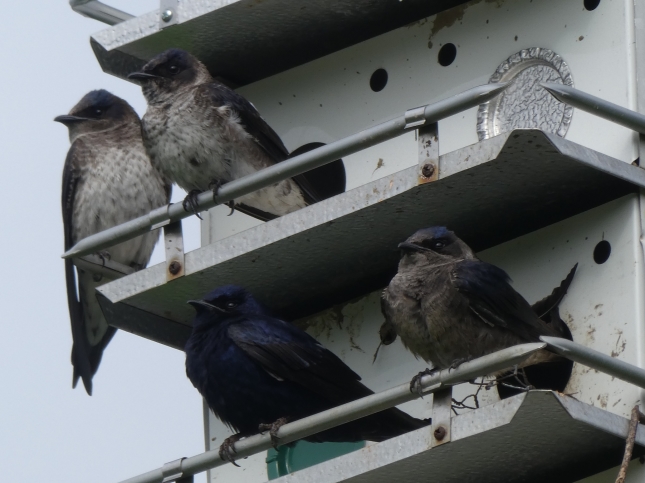 Purple Martin adults on first floor. Sub-adults on second floor.
We had a very successful nesting season at the Purple Martin colony at Bellevue State Park in North Wilmington This spring Wild Birds Unlimited in Hockessin donated a second gourd rack and pole for the site. Charles actively monitored the colony throughout the spring and summer. On July 2nd with the help of Ian Stewart of the Delaware Nature Society we banded 95 fledglings. This is great news as this colony was on the verge of collapse four years ago. Then there were only 14 fledglings. With the right housing and dedicated volunteers we've made quite a difference for the Purple Martins. If you get a chance walk over by the pond and you can see the aerial activity of the adults and young. They should hang around until the end of July.