Employment Opportunities at Wild Birds Unlimited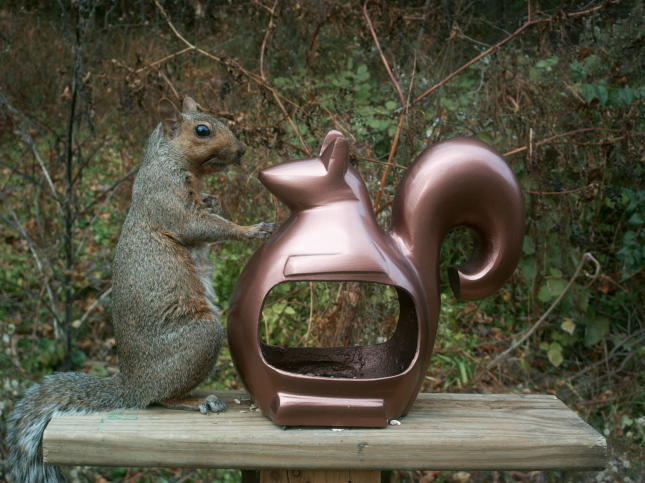 You don't have to be nutty to work here but we could use some energetic people to help us run this nut house.
Are you an outgoing and energetic person? Is the glass half full and not half empty? We're looking to add to our existing team and are seeking a qualified cashier with some shift leader characteristics that can add to the store environment for our staff and customers.
Please tell us how you have a unique personality and you can drop off your resume at the store or fill out an application.
We'd love to talk with you. What is your availability? Any other school/work/volunteer needs? Not afraid of a computer?
Are you well-rounded retail sales associate with shift leader traits, including,
• Great customer service skills.
• Experience with cash counts for cash registers and general register skills.
• Familiarity with general opening, mid-day, and closing procedures/tasks.
• Experience with receiving and unpacking orders.
• Availability to work some weekdays with some weekend days off and on in mind.
• Ability to lift up to 50 lbs, with 20 lbs being a regular task.
• Ability to stand for 8 or more hours, be on time, and be pleasant.
Shiny, Happy People are a plus.
We offer pay based on your experience level, and offer raises based on your ability to learn the processes here quickly.
We are also seeking a Assistant Store Manager who has experience with POS, Excel, Club Card programs, Online stores and more...
Duties include but are not limited to
· Employee scheduling
· Monitor inventory
· Receive and process orders
· Implement franchise programs and promotions.
· Train and supervise other staff members
· Closing and opening duties of a key holder
· Assist with store displays and Social media
· Implement new software, computers, and an internet sales program.
· Ability to run the sales floor and operate the back room
· Other duties as assigned by owners as needed.
· Meets on a regular basis with owner to review current activities and results, communicate opportunities to improve effectiveness, efficiencies and cost savings and to establish or revise future operating plans.