Great Backyard Bird Count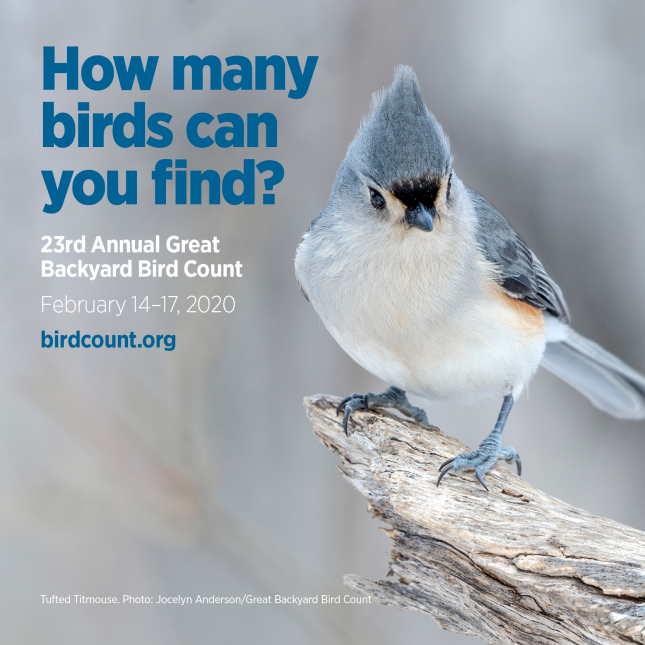 The Great Backyard Bird Count gives you the opportunity to take part in citizen science by counting birds and reporting your observations on eBird. Your information is analyzed by scientists to better understand important trends in bird populations, range expansions, habitat changes and shifts in migration patterns.It's easy. It's fun and it's very important to scientists.
eBird is a large and powerful worldwide database of birders' observations. It is a great way to keep track of your personal bird list and is a valuable resource for tracking rare bird sightings and migrating birds.