Hummingbirds are Here!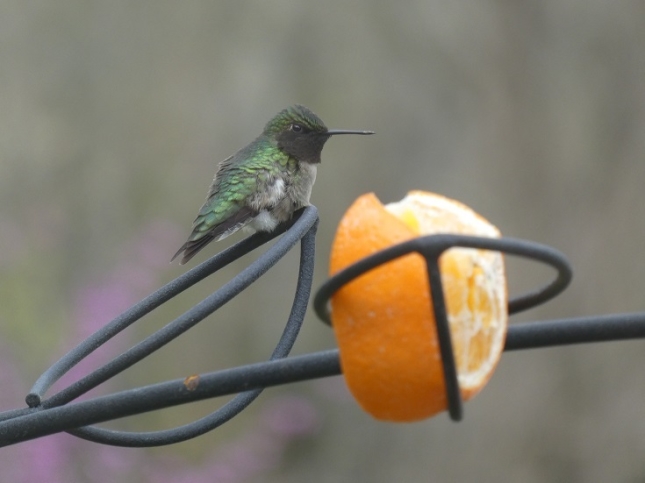 Hummingbird season doesn't start when the temperature hits 70 degrees. We have to patiently await their arrival after migrating from Southern Mexico. You can find their location map by going to Journey North. Usually our Ruby-throats get here more towards Mothers Day than Tax Day. When you put out your feeder if you hang red ribbons on your pole you can better advertise your feeder to the birds. Remember your feeder may be one of the few sources of nectar for Hummingbirds for the first arrivals. This early in the season most of the typical nectar bearing flowers they prefer are nowhere near blooming. Once you sight a Hummingbird don't be discouraged if the disappear as the first ones may move on to nest further north. Ruby-throat Hummingbirds will nest way up into Canada.
Charles will be doing a talk entitled All About Hummingbirds at the store on Saturday May 11 at 9 am.
Wild Birds Unlimited in Hockessin carries a large selection of Hummingbird feeders. Some hang on poles while others can be mounted to windows or stuck in a flower pot. The metal and natural branch attachments make it easy for them to perch on. Let us show you how to attract these amazing aerialists to your yard.