This just in scientists in Iowa finally discovered a way to prevent squirrels from eating a seed cylinder. Stop by and pick up a Hot Pepper Seed Cylinder or a Hot Pepper Suet Cylinder today.
Hasta la vista, Squirrels!
October Seed Sale Going on Now
Save on all bird seed, suet, peanuts, meal worms, seed cylinders and Bark Butter products
Wild Birds Unlimited is located on the corner of Lancaster Pike (rte.41) and Yorklyn road. From Pennsylvania coming south on Route 41 at the second light in Delaware take a left then an immediate left into our parking lot. We're right next to Delaware's premier organic grocery store Harvest Market. Call us at 302-239-9071 for directions.
We carry the area's greatest selection of bird feeders. Our seed blends will attract the most colorful and diverse birds to your yard. We carry proven baffles and squirrel proof feeders to keep your critters at bay. We have birdhouses for everything from wrens to wood ducks. There's also a good selection of binoculars for you to "test drive". We've been here for 23 years selling quality bird feeding products. Visit us and found out why everybirdy loves Wild Birds Unlimited.
Like us on Facebook; post your photos, ask questions and follow all of our friends be they feathered or furry.
The 3 most common woodpeckers found in your yard.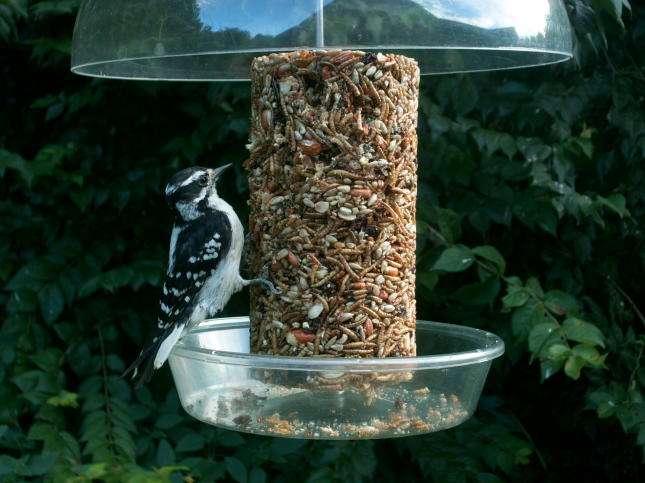 Downy Woodpecker

Hairy Woodpecker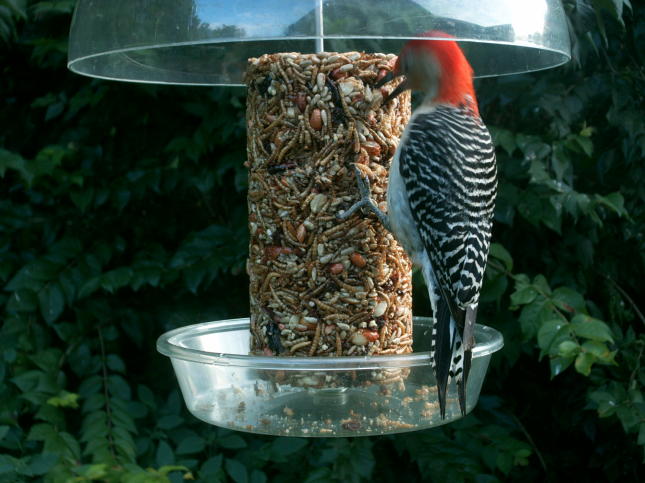 Red Belly Woodpecker