Bags to Benches - Where Seed Bags Get a New Use

Unfortunately, due to the Coronavirus, Eco Plastic Products of Delaware has suspended their recycling program. We will let you know when we will resume this program. March 16, 2020.
If you're lucky enough to walk into the store and see Charles sitting on the seed bags greeting you with a smile and a chipper 'hey' - we have news, you too can now sit on our seed bags, and you don't even have to buy enough bags to create your own seed couch! Jim and Leo from Eco Plastic Products of Delaware dropped off our collection bin and a bench made out of recycled plastic bags so you can see the end result of this new venture. Charles, Kathy and the staff are excited about revitalizing our plastic bags into a useful product. We hope you'll take part in helping this local non-profit manufacturer and our small business make a difference in our corner of the world!
We are asking you to bring back your:
20lb & 5lb Bird Seed Bags
Bark Butter Bits bags
Fiery Feast & Sunfire Chips Bags
Dried Mealworm bags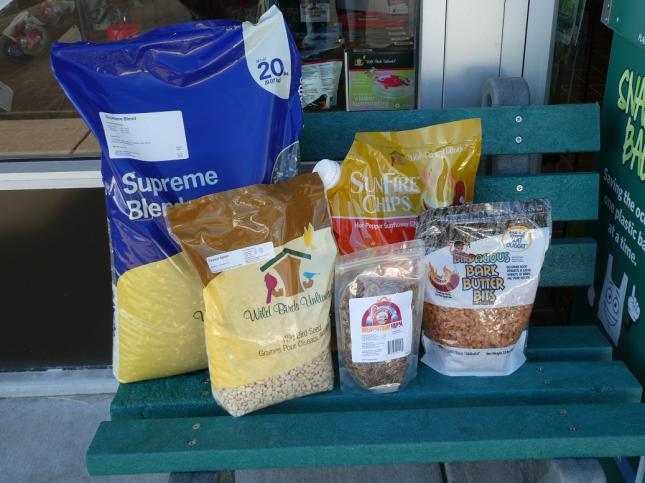 These bags will be chopped up, melted down, and made into recycled plastic benches and tables that can be bought or donated to local parks, libraries, etc.
How cool is that? If you're interested in purchasing or donating one,