Welcome to Wild Birds Unlimited in Hockessin DE.
We are open Monday through Saturday 9AM-5PM, closed Sundays.
If you're missing flocks of birds at your feeders just remember they're off nesting. The females will be preoccupied with nest building, egg laying, incubation, and chick rearing. In a few species the female does all the work, in others the male will help out. If you happen to see birds at your feeders know that they must be nesting nearby. It also can tell you which species finds your yard suitable for nesting. That includes food sources both natural or provided by you, shelter from predators and weather for the young, and sources of water for those times of drought. You can also help by not spraying pesticides, looking before you start pruning a bush or tree, and by keeping your bird feeders and birdbaths clean.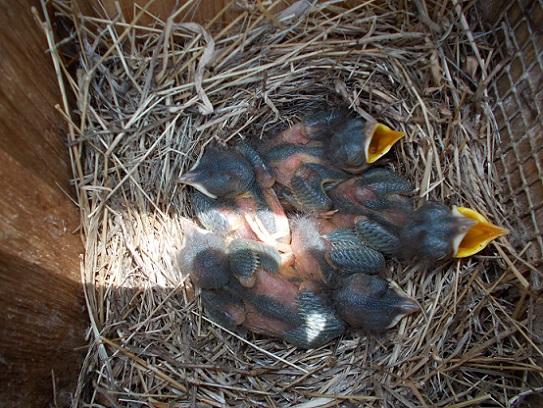 Baby Bluebirds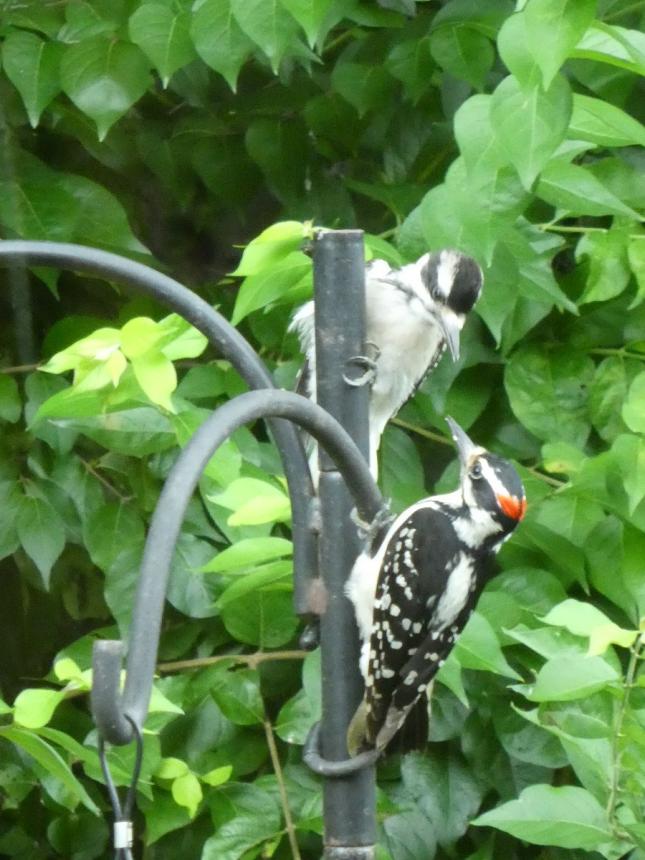 Downy feeding Downy.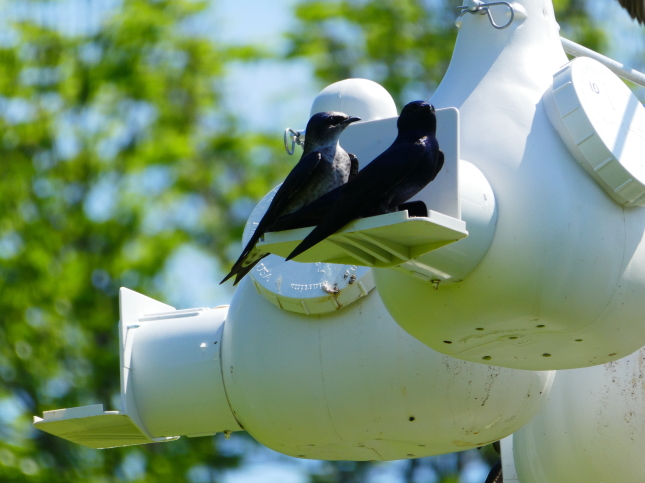 Purple Martins nest in burbling colonies at your local parks.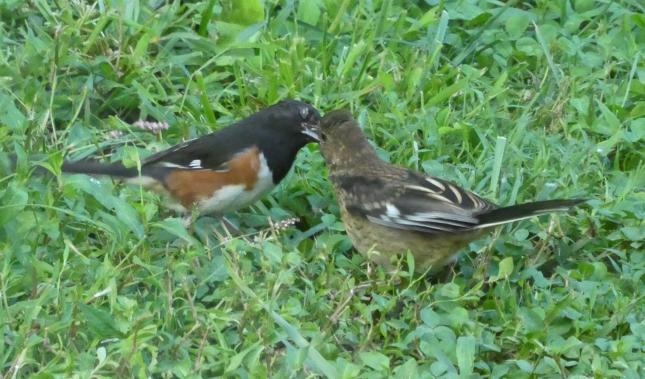 Towhee feeding Towhee.
Your support of our small business is greatly appreciated. Thank You!
Stop by and shop in person or take advantage of our convenient curbside and instore pickup options by ordering online!
Remember there's NO SALES TAX in Delaware. PA and MD shoppers save 6%, NJ residents save 6.625% on all products.
Masks are welcome but not required.
We are located just over the PA/DE state line on Route 41. Our next door neighbor is Delaware's premier organic grocery store Harvest Market.
All Wild Birds Unlimited stores are independently owned and operated. Our store in Hockessin DE is not affiliated with any other Wild Birds Unlimited stores.
All events, offers, and sales on this website are our own and not applicable at any other Wild Birds Unlimited.
---