Support Small Businesses
Stop by on Small Business Saturday for a free gift*. *with purchase.
Small Businesses like Wild Birds Unlimited in Hockessin depend on the support of their community. We don't rely on internet sales we focus on building face to face relationships with our customers. In turn we benefit our community by giving support to local nature organizations and non-profits. We also sell products made in the USA. Think about where your dollars are going next time you buy.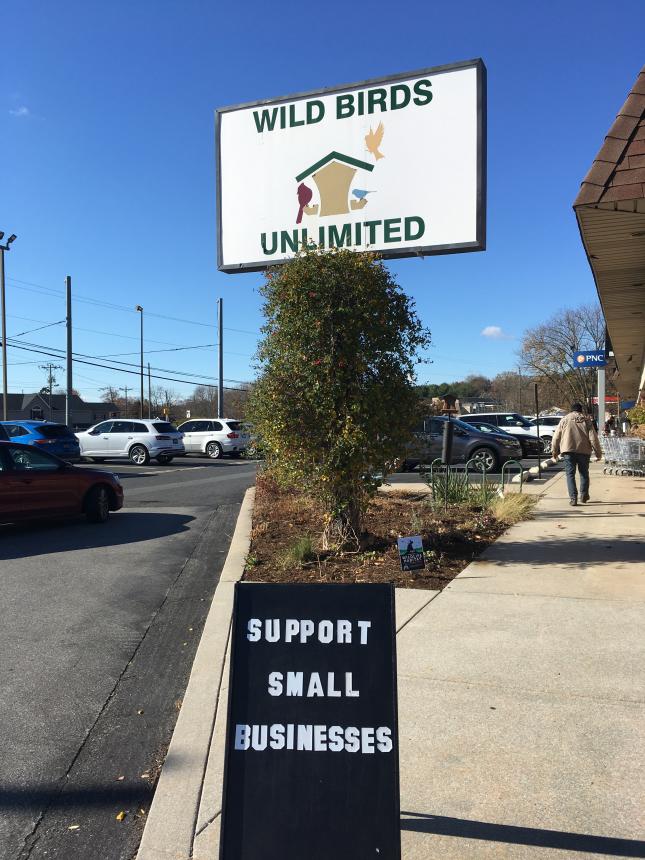 We carry Christmas balls hand painted by Dover artist Marcia Poling.