The Purpose of Profit 2020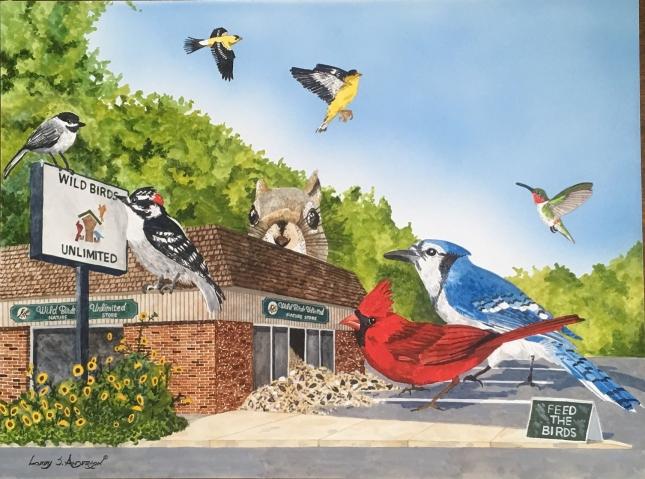 Kathy and I can't thank each of you enough for supporting us and feeding the birds while the world went all higgedly-piggedly. As a testament to your goodwill we will be donating $5,000 to each of the non-profits below. We believe in their respective missions and hope our contributions will foster the next generation of champions for the birds and Mother Nature. Please consider donating to these formidable organizations. They believe in conservation, preservation and education. Remember, the future depends on what we do today.
The American Birding Association is headquartered in Delaware City, DE but their impact is felt globally. They promote birding and are on the forefront issues affecting the birds. This year they were instrumental in giving black birders a voice in their magazine and supported Black Birders Week. We are donating $5,000 to ABA for financial assistance for young Black, Indigenous, and People of Color who wish to attend ABA's Young Birder's Camp.
The Brandywine Red Clay Alliance is the oldest small watershed organization in the country. In addition to restoring our local water ways with conservation measures they also hold educational classes and summer camps for children. We've asked BRCA to use the $5,000 to provide underprivileged children with the opportunity to attend summer camp at the Myrick Conservation Center.
The Delaware Nature Society has provided education and preserved land in Delaware since 1964. Along the way they've taught thousands of people the value of nature. They have sites in the Ashland Nature Center, the Wilmington waterfront, and at Abbott's Mill in Milford. We've asked DNS to use the $5,000 to provide underprivileged children with the opportunity to attend summer camp at their facilities.
Throughout the Covid-19 crisis, the staff at Tri-State Bird Rescue took in orphaned and injured birds daily. They incorporated precautions to keep their staff and patients safe. We are very fortunate to have someone local when a bird gets hurt. We have donated $5,000 to Tri-State to provide financial assistance to train the next generation of interns.