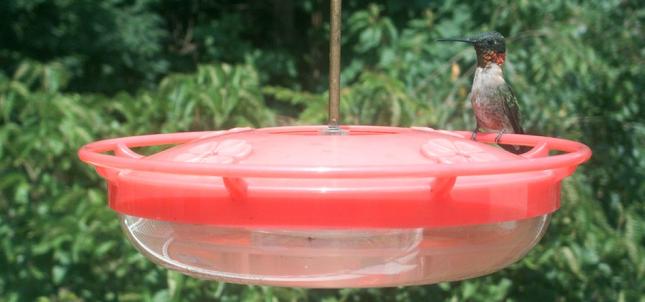 From Our Backyard
We took a short excursion to Vermont before taking our fledgling son to college in Boston. The three of us had a delightful time in the ferly green mountains. We went soaring in glider planes, skipped rocks across the Mad River and climbed Mount Abraham. We ate some really good foods, most of them maple flavored, including the milk. The operator of the soaring airport allowed us to come back after hours to observe the night sky. Living in our light polluted region there are so many celestial wonders that haven't been seen since the marvel of electrification promised to make our lives better. Kathy, I, and Henry drove the gravely back roads and found the airport again. We stumbled in the inky dark trying to locate the small strip of runway. We surprised some unseen Killdeer or should I say they spooked us with their sudden tweeting. For the best astral view the operator had told us to lay down upon the asphalt and look up. So many glistering stars diamond the ebony sky that for once the heavens were lit naturally not fluorescently glowing. When we gazed at it through binoculars we were awestruck and silent. For what high-falutin words could describe the dazzling sea of celestial light we beheld. Our lexicon was reduced to a simple and whispered, wow. The Milky Way stretched like a misty cloud of gemmy dust across it all. In that starry sky Kathy caught a glimpse of a satellite tracking by. It was difficult for me to locate familiar constellations like the dippers or Orion. I wondered how the ancients were able to connect the points in all that glitter and then imagine their gods and myths pictured amidst it. We were abruptly startled by the howling and yipping of a nigh pack of coyotes. For me the night sky was like the roiling black ocean. I could gaze at it forever and it would still be too vast and mysterious for me to understand.
Migration is in full swing with warblers in fading meadows and raptors in the blue, blue, sky. We go about our morning walks with binoculars and field guides in hand. Warblers are extremely flighty little birds but when you get a good look and the light is just right, they are an admirable feathered find. There are so many variations of yellow warblers that it's difficult for a novice to discern who's who. Kathy and I take photographs of all that sit still long enough to focus on them. We find that even a poor photo can capture clues to be reviewed later for identification. So far we've seen Yellow-throats, Magnolia and even a Black and White Warbler. Songbirds such as the elusive Ovenbird, Least Flycatchers, and the American Redstart have been spotted too. There's bird banding going on at the Ashland Nature Center on Monday mornings and I highly encourage you to visit the Hawk Watch at either the Ashland or Bucktoe Creek Preserve. The season for migrating hawks and eagles is just beginning and both locations have spotters to help identify the birds. It won't be long before our summering Catbirds and Hummingbirds depart for southern skies. For now I'll keep freshening the nectar and the feeders filled for any wandering birds.
The Goldfinch fledglings have begun appearing at the Nyjer feeders. They're rather dull in coloration in comparison to the adults. Look for the vibrant yellow adult feeding seed to a peeping fluttering dull bird and that will be the Goldfinch family. My bird feeders are visited heavily prior to daybreak and on the rainy days. I can make out their various shapes and sizes but all are gray in this poor light. Some of the birds are molting as we've seen many lacking head feathers. After a thunderous downpour the poor bedraggled birds sneak back to the feeders to feast. I keep my eyes open in case a migrating bird visits. A Towhee stopped by the other day. Owning a business allows for few true vacations. Until I can return to the mountains of Vermont I'll have to settle for the oasis of our raggedy patchwork of weeds we deem a backyard.
Happy Birding, Charles Shattuck
Love Your Birds, Love Your Cat; Keep Your Cat Inside
Septmeber 2017