Wonderful Gift Ideas that Work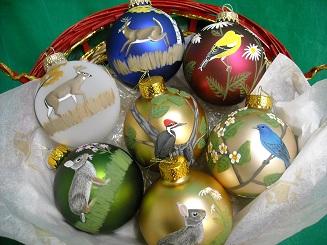 Local artist Marcia is not only an accomplished artist but a friend of nature. You can see her love in the work she does on Christmas balls. No two balls are alike. These make wonderful gifts and for many customers its a holiday tradition to pick out a new one for their collection.
Hotplates are not only a decorative gift but functional as well. Made to withstand 400 degrees each plate is filled with a combination of dried fruit, seed, flowers or herbs. Made In Pennsylvania by friends of ours.