Purple Martins are Finally Here!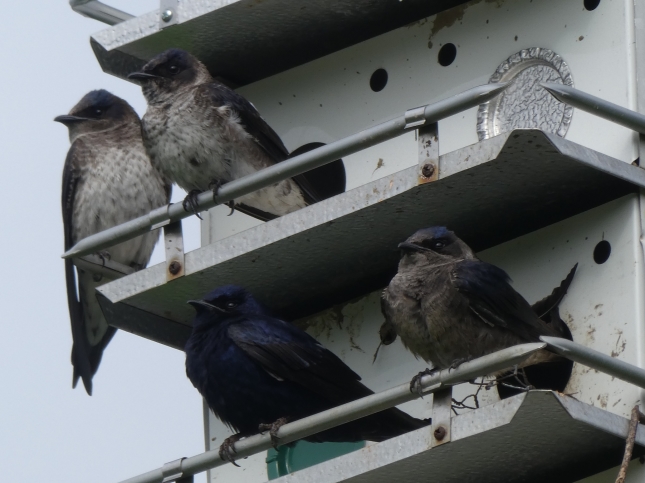 Purple Martin adults on first floor. Sub-adults on second floor.
Purple Martins adults are migrating now. They usually arrive in Delaware by late March early April. You can check out their progress by going to the Migration Map. Purple Martins are one of the most dynamic of backyard birds but not just any backyard is suitable for them. You need open space and a good fly through sky with no impediments of trees. They actually like to live near people.
If you're over by Bellevue State Park in North Wilmington visit the Purple Martin colony over by the pond. Wild Birds Unlimited in Hockessin donated the gourds, gourd rack and pole for the setup. Charles also monitors the colony throughout the spring and summer.
Charles will lead the All About Purple Martin talk on Saturday May 4, 2019 at 9 am at the store.